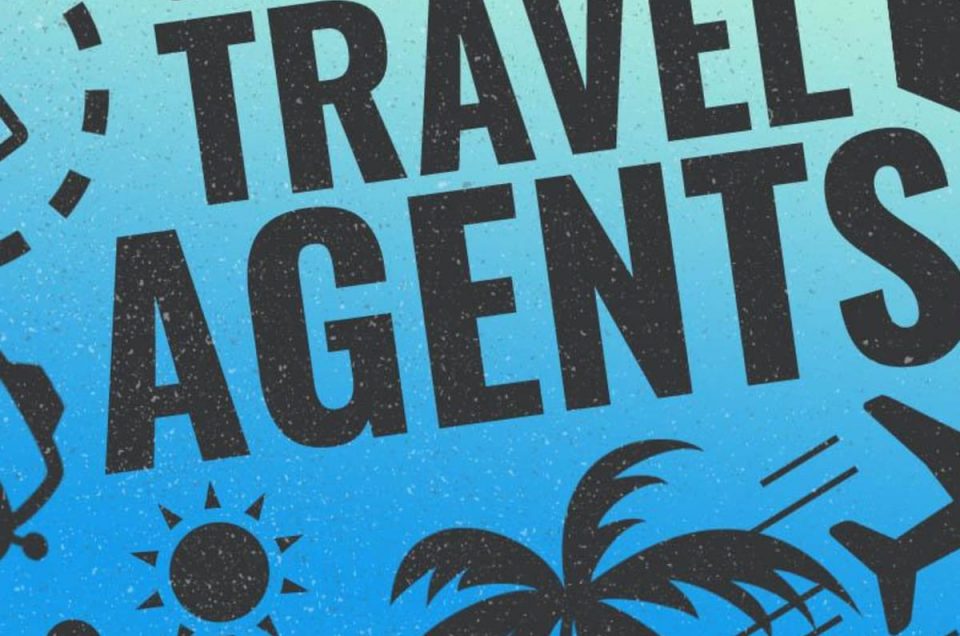 Our goal here at East-West Holidays Inc. is to provide you with the honest, reliable information you need to find companies you can trust.
So let's get right to the question on everyone's mind when it comes to travel agents: "Why do I need one?"
This question isn't crazy. In fact, from one perspective, the underlying question (the question behind the question, if you will) makes perfect sense. Today, I have Kayak, Expedia, Travelocity, Orbitz, Priceline, Booking.com, and more-more travel booking sites than I can shake a stick at, and all of them willing to give me endless options on flights, hotels, rental cars, and fun activities around the destinations I'm interested in.
If this were 1991, I might need a travel agent to help me purchase my next vacation, but is it really necessary with so many travel booking sites to help me? I might also fax them a copy of my driver's license and send them their check via snail mail when everything was said and done.
Add to that the extra fee that comes with travel agents-which can range anywhere from $25 for booking a domestic flight to $100 per hour for planning advice, according to Consumers' Checkbook-and most of us start looking for reasons to cut out what seems like an antiquated middleman.
But is this really true? In this age of over-abundant travel information and options, have travel agents really become obsolete? Or do they have a role to play in helping travellers like you and me have pleasant travel experiences?
Here are the eight biggest reasons you just might want to invest in a travel agent on your next trip:
The simplest reason why you should consider a travel agent is because they know more than you on the subject of travel. Even the most seasoned road warrior (I know consultants who are on the road 250 days of the year, for instance)-with all the time they've spent on flights, in every inhabited continent, in countless airport lounges-cannot equal the expertise of a seasoned travel agent. Why? Because consultants and salespeople have their own jobs to do, and their jobs are not traveling.
Travel agents, on the other hand, are immersed in the world of travel, the trends, the news stories that affect it, the hidden gems. They know these things in a way that few others do because it's their job.
A Travel Agent explains, "Busy people make mistakes. They don't understand visa requirements. They aren't sure about the level of accommodations they book themselves."
In other words, when you purchase the services of a travel agent, you're paying for a level of travel expertise you can count on.
2. Travel Agents Have the Time (and You Don't)
If we're being honest with ourselves, we've all spent an inordinate amount of time in front of our computer screens agonizing over this hotel on Expedia or that one on Orbitz. We want to feel like we're getting the best deal, while not committing ourselves to a night in a roach motel. So we spend lots of time trying pulling up searches on multiple sites, perusing customer reviews, etc., to feel like we're doing our due diligence and bring us some peace of mind. Even after all that time spent on searches, we're still never quite sure.
If time is money, then we are spending a ton in the act of trying to make a purchase that we won't regret later. In this regard, a travel agent could realistically save us some serious money-and give us some much-needed peace of mind.
"Sometimes, spending hours on the computer searching for the best travel deals gets you results-and other times, it just leads to frustration," When you work with a travel agent, she/He does that legwork, searching out the travel options that best meet your needs and budget. In most cases, travel agents have access to information about rates and routes that average consumer might not have, saving you time and money, even when you consider the agent's fee."
3. Travel Agents Have Access to the Best Deals
Google can only find so many deals. It's shocking but true: there are some travel deals that are hidden even from the view of the all-seeing search engine. Similar to how real estate agents pay for access to the most up-to-date real estate databases, travel agents pay for access to exclusive networks that include exclusive travel deals. This means they can hook you up with deals you just won't find on any travel booking site.
"Agencies who belong to larger networks, can land you deals such as special pricing on hotels and airfare that you cannot access on your own. They can also sometimes provide special bonuses such as complimentary room upgrades, spa discounts, and more. Most travel professionals will charge a nominal fee for their services and expertise, but it can pay for itself with these extra perks."
4. Travel Agents Are the Ultimate Travel Customizers
Travel booking sites may let you filter your search results, but this is far from actually customizing your trip for your needs. Armed with deep experience with the destination you're interested in, travel agents sit down with you to discuss your goals for your trip, your interests, and your preferences. Then they build a trip around you.
No booking site can deliver even close to this level of customization.
As I mentioned earlier, this might not be that important with simple trips. But the more complex or important a trip is (e.g., a month-long multi-destination trip or a honeymoon) the more crucial this kind of customization becomes.
I've already mentioned the insider deals to which travel agents have access, but they also have connections that outsiders like you and me can only dream of.
Imagine, two weeks into your dream vacation to the South Pacific, purchased via Travelocity, your ride to the airport breaks down in the middle of a cow pasture in Fiji. If you don't get help soon, you'll miss your flight to New Zealand and the second leg of your epic trip. Who do you call? Does Travelocity or any other online Portal know a guy in the next village over who can give you a lift?
If you're relying on Travelocity-or any other travel booking site-to offer this kind of on-the-ground expertise, you will be sorely disappointed. But not if you go with a travel agent.
Daniel Bortz at U.S. News says, "Don't underestimate a travel agent's extensive Rolodex. Agents may have people on the ground who you can connect with, such as a local tour guide, as well as people you can reach out to if you encounter any problems."
This is yet another benefit that booking sites just can't duplicate.
6. Travel Agents Have Leverage
Something interesting happens when someone brings a hotel or an airline lots of business-or when they can, at the drop of a hat, take all that business elsewhere. This is where travel agents and their considerable leverage work in your benefit.
"[Travel agents] have double leverage that they can use on your behalf," "The purchasing power of the agency group they're affiliated with, as well as the personal relationships they have with their sales reps."
Hamlin confirms this, saying, "Travel agents who book a high volume of trips often have access to perks that you might not be able to get on your own."
7. Travel Agents Have Been There
Travel agents are regularly treated to complimentary vacations where they sample cruises, hotels, restaurants, flights, etc., all in hopes that these travel agents will then direct their clients to these establishments. In most cases, this means that the agent has likely vacationed in the very place in which you're interested. They've stayed in hotels there, eaten at local eateries, and seen the local sights.
So when they recommend a great place for a romantic dinner or the perfect route to catch a breathtaking sunset, they're not operating from a search algorithm. They're speaking from personal experience.
"It's about knowing what the real local find is, whether that be a great dinner at a small café or tickets to a private show. When people travel, they don't want to travel like a tourist. So it's about the travel specialist being able to help people find unique life experiences that they'll remember."
8. Travel Agents Become Your Mission Control
In what is perhaps the best travel insurance you will find, travel agents remain on call throughout your trip, in case something goes awry. In this way, they become your very own mission control.
"Globe-trotting can be fraught with pitfalls, but an agent is a call away in the event of a stumble,"When a flight gets cancelled or a train is delayed, your travel agent will rebook you and any subsequent parts of the itinerary that are affected."
Hamlin echoes this, highlighting the stark difference between travel sites and travel agents when it comes to crisis response:
"When you book through an online travel site, you might not be able to get that level of personalized attention, or you could have trouble finding someone who can help you get where you need to be. If something goes wrong when you arrive at your destination, such as your room is unacceptable or the transportation to the resort never shows up, your travel agent can usually resolve those problems."